By Cindy-lou Schmidt
For the residents of Kitchener, the construction of South Kitchener District Park has begun at the corner of Fischer Hallman and Huron Road in the quiet community of Huron Park. This community has had a need for a district park serving the neighbourhood for a very long time. This was identified way back in 1991 and was repeatedly listed as a priority during the city's strategic planning processes. In fact,this park was on the books longer than the community where it is located has existed.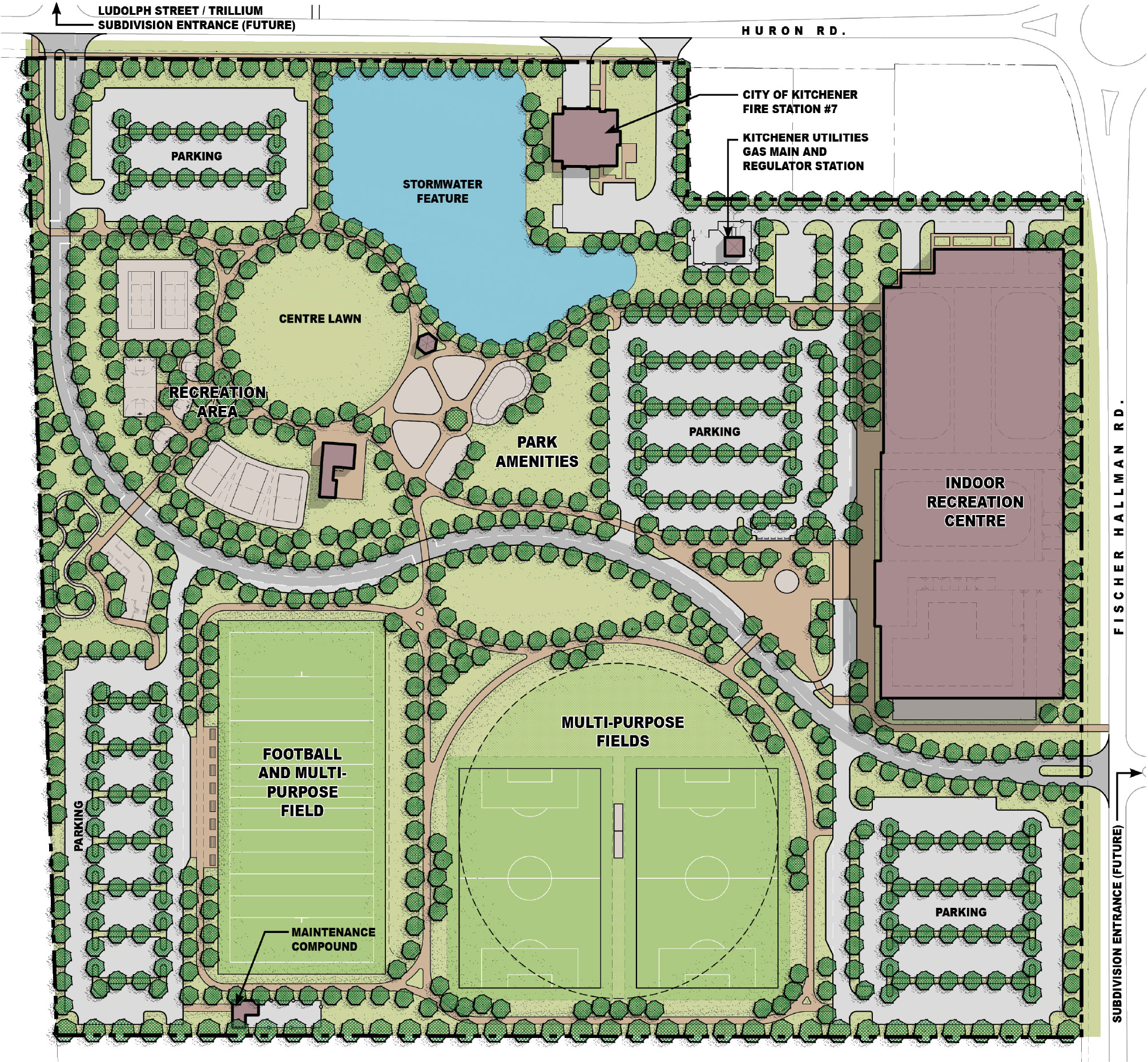 Future Plans
Just as Huron Park is a nice balance between city and nature, the new park is designed to include a balance of green space and multi-use trails among the many sports fields and recreation facility. The park will be built in three phases, beginning with two lit artificial turf soccer fields, a natural turf multi-purpose field, a natural open lawn area that could be flooded over to create an ice rink in the winter, a playground and a splash pad. Phase two will include multi-use trails, sports courts, a bike track and a skateboard park. There are plans in the final phase to build an indoor recreational facility unlike any other in our region, including indoor pool and soccer fields, as well as twin ice pads.
History
With the rich historical significance of the location of the park (the first settlers to our region arrived down the road in Doon) a unique opportunity to provide a visual reminder of our history to all park visitors has been presented. A farm house that dates back to 1861, built by Richard Sheard, a farmer who emigrated from Yorkshire, England, currently sits where the new soccer fields will be built. Considered a heritage building, this farmhouse is part of a collection of seven stone houses within a few kilometres of each other. An example of early Scottish settlement and craftsmanship, the farmhouse will be moved to another section of the park, preserved and re-purposed as the park washroom. I wonder what Farmer Sheard would have thought of that.
Cheers,