We often hear news articles about the air quality, especially during the summer months. But as the winter month's near, it is more important than ever to make sure your home's air is fresh and healthy.
Newer homes will often have the benefit of a Heat Recovery Ventilator (HRV) system which supplies continuous fresh air from outside of the home, while recovering a portion of heat from the stale air that is exhausted outside to avoid unpleasant drafts. With building regulations creating a relatively air-tight envelope it has become beneficial and even necessary to make sure that fresh air is regularly brought into the home.
Now what can you do if your home is older, or if you live in a condo or apartment that does not have an HRV system installed? I advise investing in a good quality air purifier which can reduce allergy or asthma symptoms, reduce dust, remove odours, or sanitize.
Depending on the room you plan to use your air purifier in, choose your unit based on the square footage and your needs. HEPA filters can clear the air of dust, pollen, pet dander, smoke and almost all pollutants present in the air. Finally, look for the AHAM industry seal to ensure your unit is certified. All AHAM certified units will bear a clean air delivery rate (CADR). This rating signifies the amount of filtered air being output. The higher the CADR number, the more powerful the unit.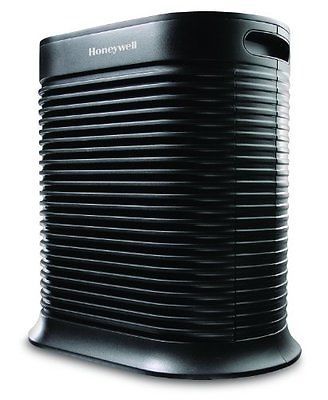 There are three main types from which to choose: portable true HEPA, portable HEPA-type and whole-house UV air treatment. For our family, we've used a True HEPA Large Console Honeywell Model #HPA300C that we purchased from the Home Depot. We're really impressed with its performance and it has helped to address hay fever and dust allergens in our home which is a great help for getting a good night's rest.
If you're thinking about how you can help you and your family increase the quality of air and health at home, then think about getting an air filtration system. For more information on HEPA filter types click here.