So the holiday decor has been packed away and as we begin to enjoy the next stage of winter, it can often become dreary inside our homes. Here are 5 tips to lightening your home and your mood while adding plenty of style!
1. Add white – White or other light colours need not be an exclusive warm-weather colour. Make it suit the season by selecting fluffy, full textures such as faux fur, wool and of course plaid. It will make all the difference when added as a throw on the sofa, or as pillows on the bed.
2. Open the curtains – Open them all the way! On a sunny day, even in winter, a room can heat up and also give you a much-needed pick me up. It also helps you catch any dust that you might have been missing! Consider switching to foam back curtains in a light colour to provide thermal properties for those cold evenings, which will still give you that open effect.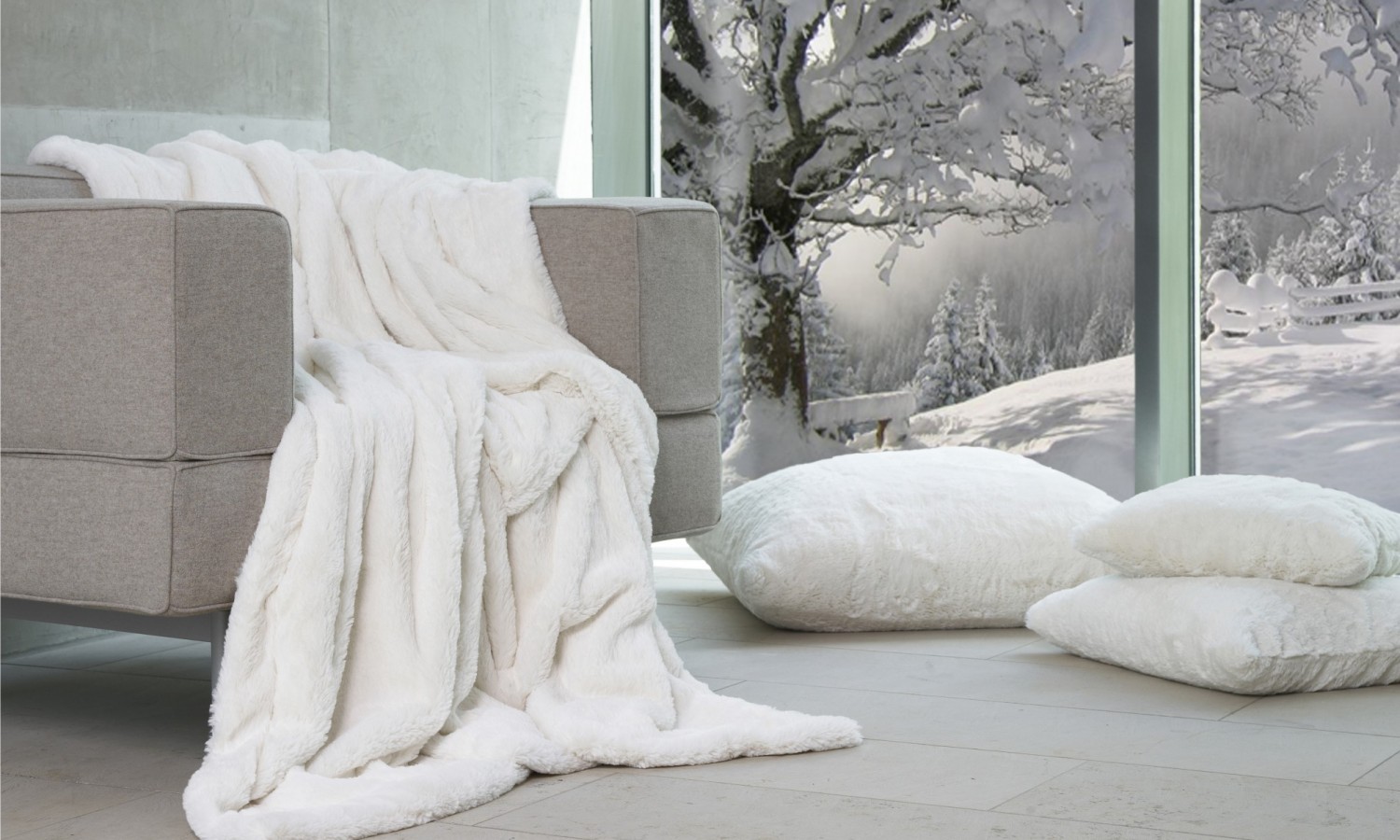 3. Replace your bulbs – Ensure all your fixtures and lamps are using the maximum wattage permitted. A brighter, clearer room will make you feel much better! You'll see that small changes like this can make a big difference in your mood. What else, select a bulb with a warm light, rather than a cold or "blue" tinge to it.
4. Declutter – A new year, a new you? January is a great time to declutter. Get rid of those clothes you didn't want to wear all 2017 that make you feel not so great, and what about that platter that you think is hideous yet somehow has been collecting dust year after year. Your home will feel lighter and more open. You can thank me later when you uncover that beautiful toque you've been looking for since late November at the back of your basement storage room.
5. Cut a rug – Or rather, buy one. Sometimes a rug can lighten and brighten a room and it doesn't have to cost a bundle either. You can go formal and follow the rug rules or you can be more casual and bohemian and place a rug wherever and however you like! From fluffy to wild and reserved, a new rug can definitely add zest to a boring room.
Now that you've brightened up your home, don't forget to rest with a hot coffee or tea and a good book or movie. Until next time!